Contact

  229-245-4357


  229-245-4349

Campus Address
Odum Library 2nd Floor (Next to Circulation Desk)
1500 N. Patterson St.
Valdosta, GA 31698
Mailing Address
1500 N. Patterson St.
Valdosta, GA 31698
Contact

  229-245-4357


  229-245-4349

Campus Address
Odum Library 2nd Floor (Next to Circulation Desk)
1500 N. Patterson St.
Valdosta, GA 31698
Mailing Address
1500 N. Patterson St.
Valdosta, GA 31698
Importing Bookmarks in Mozilla Firefox
Step 1:
Double-click on the Mozilla Firefox icon on the desktop.

Or click on Start, go to All Programs, go to Mozilla Firefox, and click on Mozilla Firefox.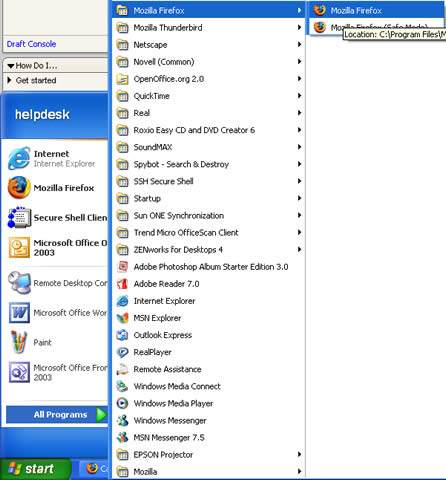 Step 2:
After Mozilla Firefox opens, click on File. Then select Import.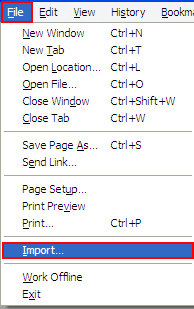 Step 3:
Click the Next button..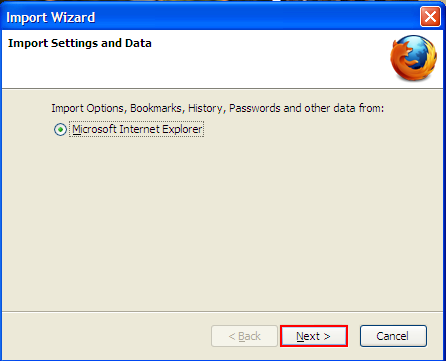 Step 4:
Select all the items you wish to import, then click the Next button.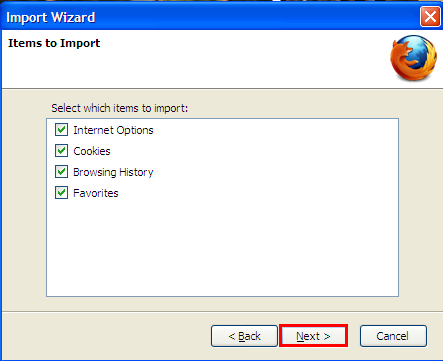 Step 5:
Click the Finish button.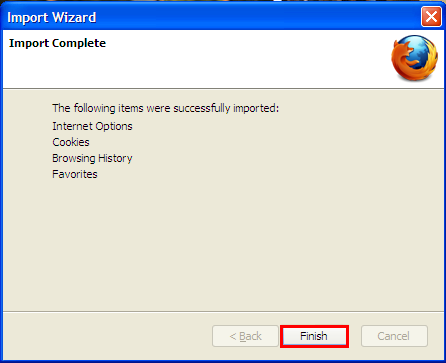 Step 6:
To view the bookmarks that were just imported, click on Bookmarks, then select From Internet Explorer.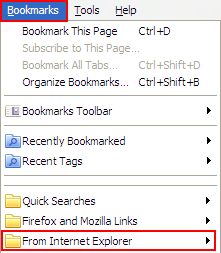 Congratulations!
You have successfully imported your bookmarks into Mozilla Firefox! If you have an questions or concerns, please contact the Helpdesk athelpdesk@valdosta.edu or 229-245-HELP (4357). Please note that our work request system can only accept emails sent from a VSU email address.
Contact

  229-245-4357


  229-245-4349

Campus Address
Odum Library 2nd Floor (Next to Circulation Desk)
1500 N. Patterson St.
Valdosta, GA 31698
Mailing Address
1500 N. Patterson St.
Valdosta, GA 31698