Contact

  229-245-4357


  229-245-4349

Campus Address
Odum Library 2nd Floor (Next to Circulation Desk)
1500 N. Patterson St.
Valdosta, GA 31698
Mailing Address
1500 N. Patterson St.
Valdosta, GA 31698
Software Deployed Through Active Directory
Step 1:
Click the Start button on the bottom left corner of your desktop.
Then, click Control Panel.
Step 2:
Double-click the Add or Remove Programs icon.
Step 3:
Click the Add New Programs button.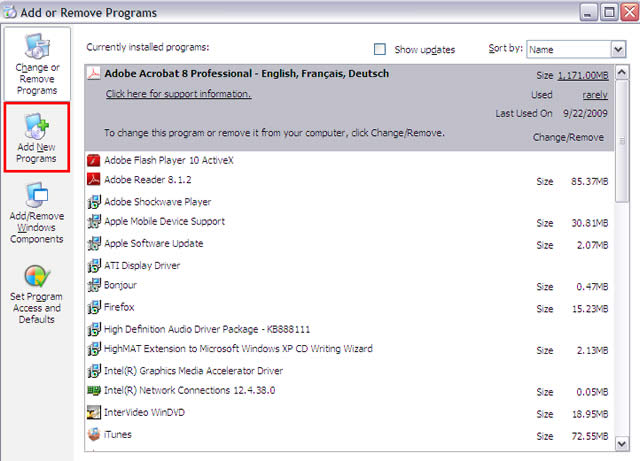 Step 4:
Find the software you wish to install and click on the title.
Then, click the Add button.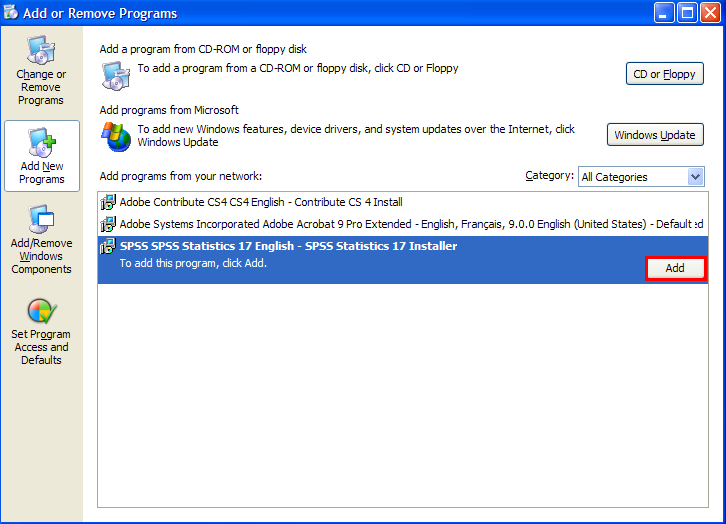 Step 5:
Follow the on-screen installation prompts to complete the installation.
Congratulations! You have successfully installed deployed through Active Directory.
If you encounter technical issues when using a Valdosta State University Active Directory system, please contact the Information Technology Helpdesk at 229-245-4357 or send an e-mail to helpdesk@valdosta.edu.
Please note that our work request system can only accept emails sent from a VSU email address.
Related Resources
Hours of Operation
Mon-Thur: 8am-9pm
Friday: 8am-5pm
Saturday: 11am-5pm
Sunday: 1pm-7pm