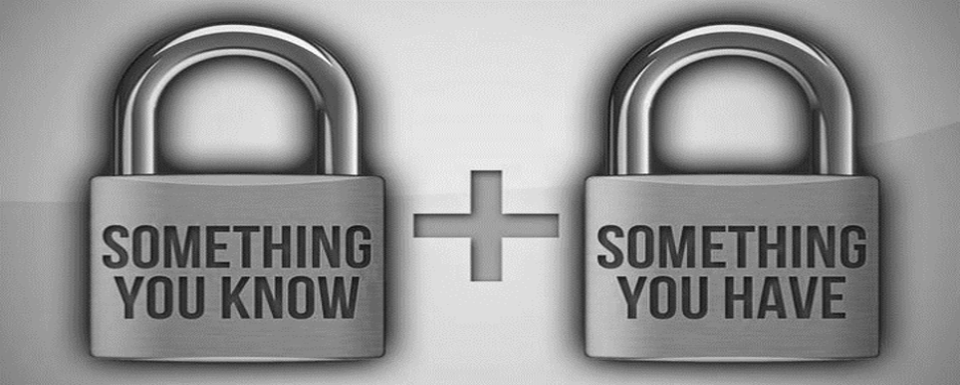 2FA
Two-Factor Authentication + MyVSU
Configuration and Use | 2FA Prompt | Frequently Asked Questions
Your digital security is our utmost priority. That's why VSU Information Technology implements an advanced security method known as Two-Factor Authentication (2FA) that helps to protect your identity and safeguard sensitive academic and financial information when you log into your MyVSU account. 
With 2FA, you will need to verify your identity by (1) knowing something and (2) possessing something. An example of 2FA in action is when you attempt to login to your MyVSU account, you could be sent a text message to your cell phone (possession) that includes a special access code (knowledge) that must be confirmed before you can log in to your account. With this method, even if someone else knows your password, s/he cannot gain access without knowing the code.
Learn more by viewing the 2FA Overview
---
Configuring and Using 2FA
2FA Get Started Guide - Step-by-step guide to configure 2FA for the first time, to modify your settings, and to use 2FA when logging into the MyVSU Portal

Microsoft Authenticator App from iTunes App Store and Google Play - An optional method that lets you quickly and securely verify your identity online by using your smart phone or tablet device

2FA Self-Service Portal - Allows you to change the following options: method of contact, phone, PIN, security questions/answers, and mobile app activation

Having trouble accessing the 2FA Self-Service Portal at https://2fa.valdosta.edu? Try one or all of the following tricks:

Use a different web browser (i.e., Microsoft Edge, Firefox, or Chrome) than the one you are currently using.
Clear your browser cache/history and cookies, then try again.
Switch to browser private mode and try the site again: Chrome-New Incognito Window, Edge- New InPrivate Window-Edge and Internet Explorer,  FireFox-New Private Window, or Safari-New Private Window
RELATED LINKS:
---
2FA Prompt
Two-factor authentication will be prompted when an employee, including a student employee, is off-campus or using VSU WiFi to do the following:
Log into the MyVSU Portal
Access VSU email through Outlook 2016 while off-campus
Access VSU email through the Outlook Mobile App while off-campus
NOTES:
If you select to be contacted to verify your identity via Text Message, reply to the message using your cell phone with the same verification code listed in Microsoft's text message. You do not enter the code on the MyVSU entry page on your computer screen. 

After the initial 2FA prompt, for some mobile apps such as Office apps, OneDrive, and Outlook App, where the login is cached, you likely will not be prompted to authenticate using 2FA again until you force a logout.

After the initial 2FA enrollment phase, 2FA will not be enforced when an employee is connected to a hard-wired computer on campus.
---
Need Additional Help? Contact VSU Solutions Center
Frequently Asked Questions
What is Two-Factor Authentication (2FA)?

2FA provides an extra layer of security to your online accounts by requiring a second form of log-in verification. The authentication process provides a variety of ways for you to access your account, which include requesting a text message or phone call verification or using the Microsoft Authenticator app.

Why is VSU implementing 2FA?

While IT's Office of Information Security regularly reviews areas for improvement to bolster proactive security monitoring, 2FA was introduced in response to a growing demand from faculty and staff for additional peace of mind when logging in to their online VSU accounts. Information Security reports more than 300 compromised VSU email accounts in the last two years, 23 of which have been repeat compromises. While we strongly encourage all users to remain vigilant and safeguard personally identifiable information (i.e. 870 numbers and account passwords) at all times, this two-step log-in process prevents attackers from gaining access to email accounts and sensitive academic, financial and human resources information in the event that password credentials are compromised. 2FA has become a best practice at other universities as well as many online email providers and financial institutions.

Do I have to authenticate every time I log in?

While on campus, you will have to authenticate each time you log in for the first seven (7) days after enrollment. Following the enrollment period, you will only have to authenticate if you log in to MyVSU or the Outlook Web on the wireless network or off-campus. This includes accessing these resources through the V-State Mobile App (please make sure your app is updated to the most recent version). 2FA will NOT be required when using the Outlook desktop client (including using the desktop client via remote access) and legacy email clients such as Mail on Apple devices.

What if I do not have a cell phone? or I lose my cell phone? or I change my phone number? or I am out of the country?

You can verify your MyVSU account by receiving calls from a designated landline phone and entering your PIN or by answering your security questions. To initiate the security questions prompt, wait 60 seconds after attempting one of the three primary methods and then choose 'Use a different verification option'.  

The Two-Factor Management link on the MyVSU homepage allows you to easily change your authentication method and update your phone numbers.

What if I receive an Authenticator mobile app notification when I'm not trying to log in?

This would only happen if someone else was trying to log in to your account, and that person knew your MyVSU password. The Authenticator mobile app notifications are only sent after the username and password are entered and verified. So, if this happens, two-factor authentication has just saved your account from illicit access! To report the incident, you can press the 'Deny and Report Fraud' button in the app and future authentication attempts will be blocked until the issue is resolved. Contact VSU Solutions Center for additional assistance.

Visit Information Security site to learn how to create a more challenging password.

Can I write my own security questions or change my answers?

No, you cannot write your own questions; but you can log in to the Two-Factor Management portal at any time to change your question options (and answers) by selecting 4 questions out of 11 prescribed questions. Note, when attempting to log in to MyVSU using the question method, you will only be prompted to answer two of your selected four questions.

Can 2FA be configured to run on a Mac computer or Apple device?

Yes, and you should not experience compatibility issues when using a Mac computer or Apple device. 2FA is web/server-based and applies when you attempt to log in to your MyVSU account via a web-based app or web browser, including Apple's Safari web browser, when you are off campus or are using VSU WiFi. Additionally, the optional Microsoft Authenticator App is designed for both iPhones and iPads and is available for download at the iTunes App Store.

What if I already have an authenticator app (i.e., Google Authenticator) installed on my device?

If you choose to be contacted via the app, you will need to install the Microsoft Authenticator App for MyVSU login to be successful. You, of course, can still use your existing authenticator app as you had before for other applications. Once you have installed and setup the Microsoft Authenticator, you will not need to interact with it again or even have the App open on your device(s) in order to receive the verification prompts. Note, if you log in to MyVSU using multiple mobile/tablet devices, you will need to install MS Authenticator on each.
VSU Solutions Center
Fax
229.245.4349
Campus Address
1500 N. Patterson St. Valdosta, Georgia 31698
Mailing Address
1500 N. Patterson St.
Valdosta, GA 31698

VSU Solutions Center


Eastern Standard Times

Mon-Thurs: 8 am to 9 pm

Friday: 8 am to 5 pm

Saturday: 12 pm to 5 pm

Sunday: 1 pm to 7 pm