Student Success Center Team
Director, Student Success Center
PhD, Rhetoric, Composition, and the Teaching of English
University of Arizona; 2000
M.A., Rhetoric, Composition, and the Teaching of English
University of Arizona; 1991
B.A., English
University of Arizona; 1989

  229-333-7570
cpeguess@valdosta.edu
Langdale Hall
Visit Website

Office Hours

Dr. Peguesse  was originally hired in the VSU the English Department in 2000, teaching first-year composition, advanced composition, and grammar and style. She has been involved with tutoring writing for 19 years. What she finds most fulfilling in her job as Director of VSU​'s Student Success Center is learning from her tutors and staff--they are bright, caring, and make her laugh pretty much every day. Originally an Air Force brat, Dr. Peguesse appreciates lots of variety in people, food, books, and dogs. 

---
Assistant Director, Student Success Center
Ed.D., Educational Leadership
Valdosta State University; 2015
M.A., Student Personnel Administration in Higher Education
Teacher's College, Columbia University; 1990
A.B., History
Vassar College; 1987

  229-333-7570
tasullivan@valdosta.edu
Langdale Residence Hall

Office Hours
Terence came to VSU in 2006 as an Academic Advisor for the Student Success Center. Over the years, his position morphed into Tutor Coordinator and now Assistant Director. Terence was born in New York City and grew up on the outskirts of Manhattan in northern New Jersey. After completing his Master's degree in Student Personnel Administration, Terence began his twenty plus year in higher education as an Admissions Counselor for the State University of New York at Farmingdale. From there, he went on to working in graduate admissions at City University of New York Brooklyn College and then to City University of New York Baccalaureate Program as Coordinator of Admssions and Recruitment. Terence has always enjoyed working with students and hopes to continue to for many years to come.
---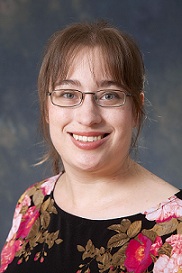 Office Manager, Student Success Center
M.S. Industrial/Organization Psychology
Valdosta State University, 2015
B.A., Management
Valdosta State University, 2011

  229-333-7570
brittasmith@valdosta.edu
Langdale Residence Hall

---