Contact

  229-245-6490


  229-259-2038

Campus Address
Odum Library
Second Floor - Suite 2621
1500 N. Patterson St. Valdosta, Georgia 31698
Mailing Address
1500 N. Patterson St.
Valdosta, GA 31698
Contact Us
Qualtrics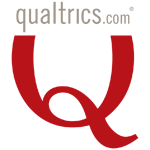 Qualtrics is VSU's new survey tool available to administrators, faculty, staff and students. Qualtrics is a powerful product which facilitates survey creation, distribution, and data monitoring/collection.
To Login:
Select: MyVSU from any VSU webpage
Login:  with your Active Directory account
Select: Qualtrics
Qualtrics Support Resources:
VSU Resources:
Face-to-Face Workshop Schedule
Fri., March 27 - 8:30-10:30 am - Odum Library 2633
Wed., April 22 - 9:00-11:00 am - Odum Library 2633
Tues., May 26 - 2-4 pm - Odum Library 2633
Wed., June 17 - 1:30-3:30 pm - Odum Library 2633
Please register for workshops with Employee and Organizational Development Training Database.