Contact

General VSU Information


  229-333-5800

Office of Communications


  229-333-2163


  229-333-2157


  229-333-5983

Campus Address
Office of Communications, 1120 Powell Hall
Mailing Address
1500 N. Patterson St.
Valdosta, GA 31698
Contact Us
Contact

General VSU Information


  229-333-5800

Office of Communications


  229-333-2163


  229-333-2157


  229-333-5983

Campus Address
Office of Communications, 1120 Powell Hall
Mailing Address
1500 N. Patterson St.
Valdosta, GA 31698
Contact Us
September 11, 2013

13-255
Gooding named chairman Valdosta-Lowndes County Industrial Authority Board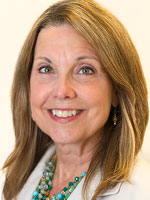 VALDOSTA—Mary B. Gooding, Valdosta State University's director of marketing and community relations, has been named chairman of the board for the Valdosta-Lowndes County Industrial Authority (VLCIA) Board of Directors.
"I'm honored to be selected to serve as chairman," said Gooding. "These are challenging economic times, but together the Industrial Authority, the city and county, and our educational institutions, including VSU, can work to improve our workforce and the local job opportunities for them."
Prior to joining VSU in 2005 as director of alumni and community relations, Gooding was executive director for the Partnership for Metropolitan Development. She has also held various positions with the IBM Corporation for 23 years.
Gooding has served on the VLCIA board since 2009. She is involved in several civic organizations including the Annette Howell Turner Center for the Arts and VSU Fellowship of Christian Athletes. Gooding was a member of the Leadership Lowndes class of 2005.
Gooding is a native of Atlanta, Ga., and a graduate of the University of North Carolina at Chapel Hill. She is married to Tom Gooding, and they have two children.
Contact

General VSU Information


  229-333-5800

Office of Communications


  229-333-2163


  229-333-2157


  229-333-5983

Campus Address
Office of Communications, 1120 Powell Hall
Mailing Address
1500 N. Patterson St.
Valdosta, GA 31698
Contact Us